PRION AND PRION-LIKE DISEASES IN HUMANS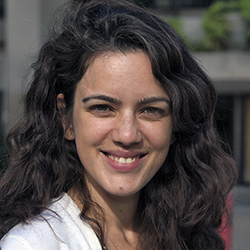 Elvan Boke
Centre for Genomic Regulation (CRG) - Cell and development Biology - Leader of the Oocyte Biology and Cellular Dormancy group, Barcelona, Spain
Doctor Elvan Boke graduated as valedictorian from Department of Molecular Biology and Genetics, Middle East Technical University, in Ankara, Turkey in 2008.
After pursuing a PhD in Cell Cycle in Cancer Research UK Manchester Institute (2008-2012), United Kingdom, she moved to Boston, United States of America, to perform her postdoctoral research at the department of Systems Biology in Harvard Medical School (2013-2016).
She is leading the Oocyte Biology and Cellular Dormancy group in Centre for Genomic Regulation (CRG) in Barcelona since 2017.
She is developing work to reveal the mechanisms dormant oocytes employ to remain viable; this research has implications both for the structure and function of vertebrate organelles and the regulation of physiological amyloid-like structures.