PRION DISEASES IN ANIMALS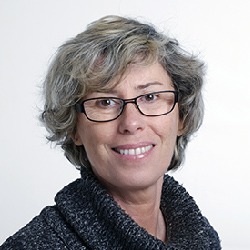 Sylvie Benestad
Head of the National Reference Laboratory for TSE in animals - Norwegian Veterinary Institute, Oslo, Norway and Head of the OIE reference laboratory for CWD, Norwegian Veterinary Institute Oslo
Sylvie Benestad obtained her PhD in Neurophysiology in 1994 in the University of Marseille-Aix (France) collaborating with the University of Oslo (Norway).
She is working at the Norwegian Veterinary Institute since end of 1997, working almost exclusively with TSE diagnostic and research specializing in the identification and characterization of animal prion diseases.
She is the head of the National Reference Laboratory for TSE in animals. The World Organization for Animal Health (OIE) has designated the Norwegian Veterinary Institute as the third reference laboratory for Chronic Wasting Disease (CWD) in the world, and the first one in Europe.
Senior researcher Sylvie Benestad has been designated as expert, responsible for the new reference laboratory.