All communications should be done in english. Some posters could be chosen by the scientific committee to be presented as oral communications.
The communication form should be filled and submitted by email to This email address is being protected from spambots. You need JavaScript enabled to view it., until October 15, 2019, following these instructions: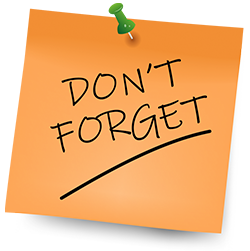 DEADLINE FOR ABSTRACT SUBMISSION:
until October 15, 2019
Format:
File type: Word.
(According to the SPCV Journal where they will be published)
Title - in English
Authors names - [first name, if applicable the middle names initials separated by final marks with no spaces, last name(s)]; authors names should be separated by commas. Presenting author should be underlined.
Institutional addresses - When more than one institution is part of the work, consecutive numbers should be used in front of each authors name (e.g. 1, 2, 3, 4,…) and before each institutional address. Any other symbols can be used for additional information (e.g. previous institution at the time of publication)
Body – margins should be 2,5 cm (all margins); line spacing 1,5; font Times New Roman 12; First line indentation: 0,5 cm and text formatting should be kept to a minimum. Bullets and numbering should be avoided; Italic and bold fonts should be reserved for Latin names and text titles and sub-titles; Lines should not be numbered.
Whenever more than one author is responsible for the manuscript, an * should be placed next to the author who is responsible for correspondence. E-mail address, telephone and fax numbers for the corresponding author should be mentioned.
Summary must not exceed 250 words.
Thematic area:
Select the area in which your work is included:
Prion diseases in animals
Prion and Prion-like diseases in humans
Prion structure and biology