SUBMIT BY EMAIL TO:This email address is being protected from spambots. You need JavaScript enabled to view it.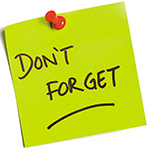 Key dates:
| | |
| --- | --- |
| 21st March 2016 | Deadline for abstract submission |
| 31st March 2016 | Notification abstracts acceptance |
The Scientific Committee of AgroPine 2016 invites to submit abstracts for oral or poster presentation.
Submissions and presentations will be in English, the official language of AgroPine2016.
The scientific committee will pair-review the abstracts for selecting those to be presented and discussed as oral presentations and those to be presented as posters.
Abstracts submission constitutes the authors' consent to publish it in the Book of Abstracts.
Presenting authors of accepted abstracts must register and pay for the Meeting by the early-bird deadline.
Presenting authors are responsible for the payment of their registration fees, travel and accommodation costs. If a presenting author was unable to attend the Meeting, a co-author could substitute him/her.
The Meeting Proceedings, including the full texts of keynote lectures, theatre presentations and posters accepted by the Scientific Committee will be published in the CIHEAM journal Options Méditerranéennes (http://om.ciheam.org/index.php?lang=en).
Guidelines for papers submission will be provided later.
---
ABSTRACT LAYOUT
The communication form should be filled and submitted by email to the organization:This email address is being protected from spambots. You need JavaScript enabled to view it. before 21st March 2016, following these instructions:

File type: Word.

Font: Times New Roman
Size: 12 pts
Line spacing: simple

Document Layout:

Thematic area: select the area in which your work is included:

Management of stone pine for cone production in Agroforestry
Genetic Improvement, selection and breeding of stone pine
Pine nut industry and markets
Growth and yield modelling
Biotic risks and their impact on stone pine products

Title: in capitals, bold type and centered.

Authors: bold type and centered (surname and initials of the first name, without point or space). Authors separated by commas. Superscript to show the affiliation. Author who will present the paper should be underlined. .

Affiliation: Centered, not bold. Indicate contact email adress.

Abstract: Should not exceed 300-400 words. Text justified.

Topic
Background
Purpose
Methods
Results
Discussion
---
Poster Presentation
The dimensions of the poster should not exceed A0 (841 mm wide x 1189 mm high).
Authors are requested to be available next to the poster during the poster sessions. Allocate the top of the poster for the title and authors as stated on the submitted abstract.