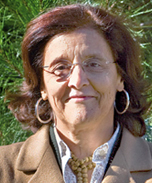 MARGARIDA TOMÉ, is a professor/researcher at ISA.
Her present research interests relate to forest inventory and forest growth models with emphasis on the hybridization of empirical and process-based models and its application to sustainable forest management at different spatial levels. She has more than 300 publications with 25% in ISI journals. She participated in several EU funded projects mostly related with forest models. She has participated in the planning and data processing of most of the Portuguese National Forest Inventories.
Margarida has been the coordinator of IUFRO division IV "Forest assessment, modelling and management" during the 2006-2014 period. She has also coordinated the COST Action FP0603 "Forest models for research and decision support in sustainable forest management" and is now coordinator of the COST Action FP1203 "European non-wood forest products network". She participated in several EU- and nationally-funded research projects, namely she coordinated/coordinates ISA participation in FORSEE, EFORWOOD, AFORE, STARTREE and SIMWOOD.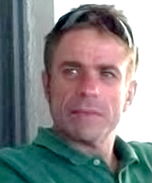 RAFAEL CALAMA, PhD in forestry, is researcher in the department for Silviculture and Forest Management at INIA-CIFOR and invited professor of Forest Modelling at the Universidad de Valladolid.
Expert on forest modelling, silvicultural systems and non-wood forest production. His main line of research has focused on modelling the different processes associated with the dynamics of Mediterranean forests, ranging from classical growth & yield models to more specific models for processes as natural regeneration, fruiting, inter and intraspecific competition or physiological traits.
Most of his research activity has paid special attention to Pinus pinea forests, leading and participating into different national and international research programs focusing on the species.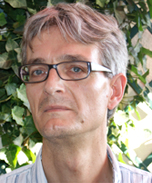 BRUNO FADY, is a geneticist with an ecology background and a 25-year experience in Mediterranean forest ecosystems. He holds a BSc degree in Plant physiology and cellular biology (Université Pierre et Marie Curie, Paris, France) and a PhD in Ecology (Aix-Marseille Université, France). Bruno Fady is a senior scientist and deputy director at the Ecology of Mediterranean Forests research laboratory (INRA-URFM) in Avignon, France.
He is interested in many fields related to forest genetics and ecology, from breeding to conservation, and has published over 80 articles and book chapters. Currently, he is focusing on how genetic diversity is structured at broad and fine geographic scales in relation to natural ecological factors and human impacts in Mediterranean tree species.
Bruno Fady is also involved in activities at the crossroads between science, management and policy that aim at optimizing the conservation and sustainable use of forest genetic resources worldwide.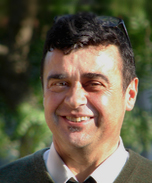 EDMUNDO SOUSA, is a researcher at INIAV since 1984. In the field of Agricultural Sciences dedicates his activity in the forestry sector with particular emphasis on Forest Entomology, particularly in the areas:
Tree - Insect - Fungus - Nematode Interactions
Bioecology of forest insects
Resistance mechanisms of trees to insect attack
Effect of climate changes on tree - Insects interactions
Temporal and spatial progression of forest pests
He also dedicated his activity to the knowledge and assessment of the mechanisms involved in the decline of the Portuguese forest.
In the area of Forest Entomology has worked on insect fauna of pine, chestnut, eucalyptus and cork oak, particularly: evaluation of plant health status of forest stands, identification and prospection, biological behaviour and monitoring of pests. Develops Insect studies particularly on xylophagous that act as vectors of other organisms such as the Platypus cylindrus and Monochamus galloprovincialis or sap sucking insects like Leptoglossus occidentalis.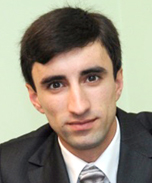 PEDRO AMORIM, has a master's degree in Civil Engineering by IST (Instituto Superior Técnico). Throughout his career he gained enough experience to take on the leading role in major projects, in key areas such as budget control, timeframe, safety at work and human resources, materials and equipments management. In the past few years, he specialized in the implementation and monitoring of ISO 9001 and 50001, crucial standards to ensure effective management in terms of production quality and energy management.
In 2014, together with his partners, Pedro created PineFlavour, a company dedicated to pine nuts processing, that uses highly advanced technology, respecting ecological and sustainability principles.