INIAV - CAP Auditorium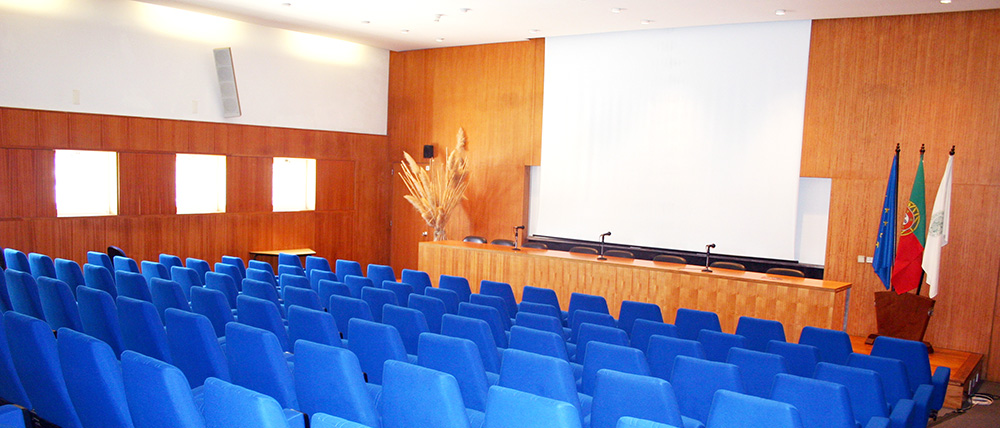 The Meeting venue is the INIAV - CAP auditorium at:

INIAV - Instituto Nacional de Investigação Agrária, I.P.
Adress: Av. da República, Quinta do Marquês, 2784-505 Oeiras, Portugal
Tel: (+351) 214 403 500
Fax: (+351) 214 416 011
E-mail: This email address is being protected from spambots. You need JavaScript enabled to view it.
web: www.iniav.pt
GPS: 38°41'42.6"N 9°19'04.4"W

(Location of INIAV at Oeiras is about 20 Km from the center of Lisbon)
TRANSPORTATION:
Lisbon International Airport is located about 25 kms away from Oeiras, and is a journey of about 25 minutes by car. Delegates can take the following options.
1. Public Taxi
There is licensed airport taxi service available at the taxi desk. A taxi from the airport to Oeiras shall be between 45€ to 70€ depending if day or night.
2. Metro & Train
Get the subway at the Aeroporto subway station (red line) until the Alameda subway station. Change at Alameda subway station to the green line direction Cais do Sodré. At Cais do Sodré subway station take the stairs and follow the sign to Cais do Sodré train station. Take the train to Cascais and get out in OEIRAS. The INIAV is about 10/15 minutes walking distance from the train station.
You can buy the tickets at a ticket counter or ticket machine that have menus in several languages. Don't forget to press the receipt key to get a receipt.
You always have to buy a VIVA card that is rechargeable: 0.50€ and it is convenient to buy the pass "zapping" as it can be used in all transports, including the ones in Lisbon (buses, trams, lifts), should you wish to visit (Don't forget to validate your VIVA card/ticket before you get on the train).
Please be informed that having a non zapping ticket implies buying different tickets for each type of transport.
PRICES (feb 2016):
Single subway ticket: 1.40 € (valid for one way);
Single subway ticket with zapping card: 1.25€ (valid for one way);
Train ticket from Lisbon to OEIRAS: 1.85€;
Train ticket from Lisbon to OEIRAS with zapping card: 1.80€
TOURISM INFORMATION:
Lisbon offers a moderate climate (between 12º and 23º) at that time of year.
The INIAV situated on the Estoril coast.
For more information of Estoril Coast please visit website: http://www.estoril-portugal.com/en