EARLY REGISTRATION *
before 30th July 2019
LATE REGISTRATION *
after 30th July 2019
IOBC Member
220 €
320 €
IOBC Non-member**
340 €
440€
MSc and PhD Student***
130 €
230 €
* Students and researchers from Algeria, Egypt, Iran, Iraq, Jordan, Lebanon, Libya, Morocco, Syria, Tunisia, Turkey and Yemen have to pay only 50 Euros as a supplement
** Includes a free one-year membership to IOBC-WPRS
*** A certificate confirming student status must be scanned and submitted to the conference Secretariat This email address is being protected from spambots. You need JavaScript enabled to view it..
Registration will not be complete until payment is made, and the receipt is sent by EMAIL to: This email address is being protected from spambots. You need JavaScript enabled to view it..
OILB provides a contribution to promote the participation of Students and Postgraduate Students coming from outside the host country.
For financial contribution for Students and Postgraduate Students, click here
The request for contribution must be sent before June 30th, 2019.
The entity of the contribution depends on the number of requests and it is necessary to participate in the meeting with a presentation (oral or poster) as author or co-author.
The registration includes: documentation, coffee breaks, field trip, lunch (8, 9 and 10 October), social dinner and Hotels shuttles to INIAV and back.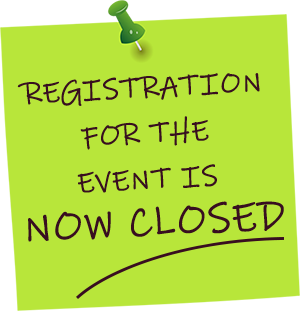 To formalize the registration it's necessary to submit a copy of the bank transfer receipt to the Organization by email:
This email address is being protected from spambots. You need JavaScript enabled to view it.
Note:
Please specify in the bank transfer: "OAK FORESTS MEETING + [Name and surname]"
In order to facilitate the administrative process, please indicate the person or entity to issue a receipt - NIF/VAT; Full name; Address.
Payment should be made by bank transfer to the following bank account:
Name: Agência de Gestão da Tesouraria e da Dívida Pública – IGCP, E.P.E
IBAN: PT 50 0781 0112 0112 0012743 35
Swift BIC Code: IGCPPTPL
After receiving payment, you will receive an e-mail from the organization to confirm your Registration.