PRION STRUCTURE AND BIOLOGY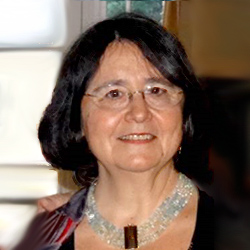 Maria João Saraiva
Principal Researcher of Molecular Neurobiology Group - Instituição de investigação e inovação em saúde i3S and IBMC - University of Porto, Portugal
Maria João Mascarenhas Saraiva received a BSc in Biology from the University of Porto, Portugal, in 1976, and an MSc in Biochemistry from the University of London, in 1978. Between 1980 and 1984, she did a PhD in biochemistry at the University of Porto, and qualified as Professor of Biochemistry in the University of Porto in 1991. She worked for different periods as a Visiting Scientist at the College of Physicians and Surgeons at Columbia University, New York. She is Director of the Molecular Neurobiology Group at i3S and IBMC in Porto University.
Maria J Saraiva was awarded the Seiva Prize for Services to Science by the City of Porto, in 1996, and the Gulbenkian Prize in Science, in 2009. She has published over 230 articles in peer reviewed journals, several reviews on the subject of molecular biology of misfolding diseases of the central and peripheral nervous system.
In 1996 was awarded Seiva Prize for services on Science to the City of Porto, and in 2009 was distinguished with Gulbenkian Prize on Science.