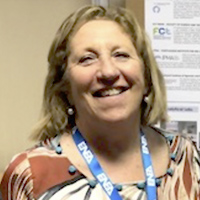 Principal Researcher at National Institute of Health Doutor Ricardo Jorge. Head of Food and Nutrition Department.
Principal Scientist of Portuguese WHO collaborative centre for nutrition and childhood obesity.
Chairperson of IMEKO Technical Committee for Metrology in Food and Nutrition).
Co-supervisor of PhD thesis and master thesis focus on food characterization and food authenticity.
Principal research of several European research projects funding by European programmes since nineties.
Reviewer of scientific articles in indexed journals mainly first quartile (Scimago rank).
Associated Editor of Food Chemistry and Member of Editorial Board of Journal of Food Composition and Analysis and Measurement.
Author of more than 100 scientific papers in various areas, from metrology to food toxicology with a high share of publications in journals of the first quartile of importance (SciMAGO Rank).
Participating in international collaborative studies focusing on certification campaign of values assigned to certified reference materials.
She has interests in analysing and studying the content of classical nutrients and contaminants of emerging concerned in food products in terms of the comparability and reliability of the measurement values. Her activities in these research projects consider aspects of the traceability routes to SI units involving intermediate reference points which are identified and developed through state of the art analytical methods.
Isabel is invited to give lectures in several international food graduate courses under FAO and WHO patronage and Universities around the world.
Isabel was chair of 13th International Food Data Conference organized by INFOODS (FAO) held in last October in Lisbon.
(ORCID: 0000-0002-9174-2039)