PRION STRUCTURE AND BIOLOGY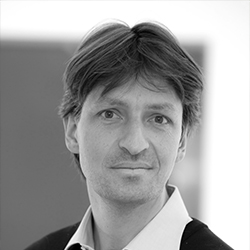 Markus Glatzel
Professor of Neuropathology and Director of the Institute of Neuropathology, University Medical Center Hamburg-Eppendorf, Hamburg, Germany
Professor Markus Glatzel graduated and doctorate in Medicine in 1997 at Medical School, University of Ulm and Freiburg, and got his habilitation in Neuropathology in 2005 at University of Zurich. Between 1997 and 2002 Prof. Glatzel was first a Postdoctoral Research Fellow and then a resident in Patology and Neuropathology in the Laboratory of Professor Doctor A. Aguzzi at University of Zurich where he stayed as a consultant for Neuropathology until 2006.
Since then Professor Glatzel is the Director of the Institute of Neuropathology and Professor of Neuropathology, UKE, University of Hamburg, being also Chairman of the Diagnostic Center, UKE, at the same University since 2011. Moreover Professor Glatzel is editor in Chief of "Brain Pathology" journal since 2019.
Professor Glatzel has authored an extensive work articles in peer reviewed journals and participates in various research projects with the aim of identifying the molecular basis of neurodegeneration focusing on protein folding diseases (prion diseases, Alzheimer disease, neuroserpin-dementia) with the following major areas: cellular and molecular mechanisms of disturbed protein degradation in dementia and translational research investigating molecular basis of divergent phenotypes of dementia.
Professor Glatzel was distinguished with the Pfizer Award for Neuroscience (2003), the Georg-Friedrich-Götz-Award (2004) and the Cavanagh Price of the British Neuropathological Society (2007).