CALL FOR ABSTRACTS
The Scientific Committee of the Congress invites to submit abstracts for oral or poster presentation.
Submissions will be in English, the official language of the Congress. The scientific committee will peer review the abstracts, and will select some for oral presentation and other for poster presentation.
Abstracts submission constitutes the authors' consent to publish it in the Book of Abstracts. The Book of Abstracts will include the full abstracts of keynote lectures, oral presentations and posters accepted by the Scientific Committee.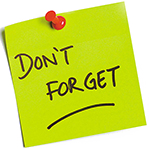 IMPORTANT DATES
July 15th – August 15th
Abstract submission
September 15th
Notification of abstracts acceptance
GENERAL INSTRUCTIONS:
ORAL PRESENTATIONS
Slides must have dimensions of 16:9 (landscape).
Time for oral presentations: 10 minutes
Presenters should bring their talks prepared in Powerpoint. All talks need to be preloaded before the beginning of the session.
POSTERS
The size of the posters is A0 (841 x 1189 mm, vertical).
Abstract submission instructions
Abstracts must be sent

until August 15th 2022
after this date will not be accepted
The organizing committee will review the abstracts and notify the authors concerning presentation form selection (oral communication or poster) .
The abstract must be submitted as a MS Word document fille.
Fill all the fields of the Form provided on this page and upload your MS Word file.
IMPORTANT NOTES
At least one author should be registered in the meeting.



Only one abstract

will be accepted per registration.


PDF files will not be accepted.
PUBLICATION IN SPECIAL ISSUE
Dear colleagues and SEFIN members,
As you know, SEFIN signed up an agreement with the publisher MDPI, which included a 10% discount of the article processing charge (APC) for publications in the journals Biology, Genes and Microorganisms. Likewise, CSIC will fund 10% of the APC for articles of any CSIC member and an additional 15% if the corresponding author is a CSIC member. This funding is valid for any MDPI journal. Further information can be found at http://bibliotecas.csic.es/node/99. Please check if your institution is also entitled to discounts.
On occasion of the oncoming congress, we are happy to announce that there will be a 50% discount of the APC (1000 CHF, approximately 950 EUR) for up to 10 articles of results presented at the congress. The journal will be Biology. The publication cost will be therefore reduced to 1000 CHF. In order to benefit from this discount, contributors have to be registered for the congress. The discount will be aplied on a "first come, first served" basis. We have to note that the publication policy of the journal will be followed at any time, with rigorous peer review.
We hope that this offer will please you and look forward to your contributions.