REGISTRATION FEES AND GRANTS
EARLY REGISTRATION *

June 15th – July 22th

LATE REGISTRATION *

July 16th – August 15th

SEFIN Member

380 €

450€

SEFIN Non-member

450 €

540€

SEFIN-member Student *

200 €

240 €

SEFIN non member Student

250 €

300 €

Social Guest **

100€

150 €

* A digital document confirming student status must be sent to the congress secretariat (bemiplant@iniav.pt).
** Social guest fee only includes Venue cocktail and social dinner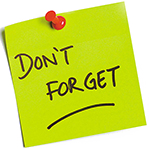 Registration will not be complete until payment is made, and the receipt is sent by EMAIL to: bemiplant@iniav.pt
The registration includes: scientific sessions, book of abstracts, welcome cocktail, coffee breaks, lunches, and social dinner (confirmation on venue day).
Students:
SEFIN provides a financial contribution to promote the participation of Students, corresponding to the registration fee.
Students members of SEFIN
Students have to be members of SEFIN (registered before December 31st, 2021) and must actively participate in the congress as a presenting author (oral communication or poster). Also, students who have become SEFIN members after that date, but who have incorporated into a SEFIN group, will be considered as eligible for fellowship. Applicants should send a two-page summary of their CVs.
Fellowship applications must be sent between June 15th and 30th, 2022, by email to bemiplant@iniav.pt, indicating in the subject: "SEFIN student fellowship application".
In the message body, specify:
Your complete name;
Your email;
Your Supervisor and Institution/Organization/University.
Up to 12 students meeting all the requirements will be granted.
The results will be communicated to applicants by July 7th, 2022.
REGISTRATION PROCEDURE
To formalize your registration just fill the Registration Form.
In order to facilitate the administrative process, please indicate the person or entity to issue a receipt - NIF/VAT; Full name; Address in the registration form.
To complete your registration you can drag and drop a copy of your bank transfer into the form or send it by mail: bemiplant@iniav.pt specifying in the subject: "Bank transfer - BeMiPlant 2022 - (your name)".
After payment validation, you will receive an e-mail from the organization to confirm your Registration.
HOW TO PAY
Payment should be made by bank transfer to the following bank account:
Bank: Caixa Geral de Depósitos
Name: SOCIEDADE CIENCIAS AGRARIAS PORTUGAL
IBAN: PT50 0035 0697 00018146432 64
SWIFT/BIC: CGDIPTPL

After receiving payment, you will receive an e-mail from the organization to confirm your Registration.