ACCOMMODATION RECOMMENDED BY THE ORGANIZATION
The BeMiPlant Congress has a limited number of discounted rooms at the "Praia Mar Carcavelos Beach Hotel" and at the "Riviera Hotel"
We advise participants to make your reservations as soon as possible, directly to the hotel using the e-mails herein provided, mentioning their participation in the BeMiPlant event, to enjoy the discount. A limited number of rooms will be saved, after which reservations are subjected to availability.
For any other accommodation options please see the map below.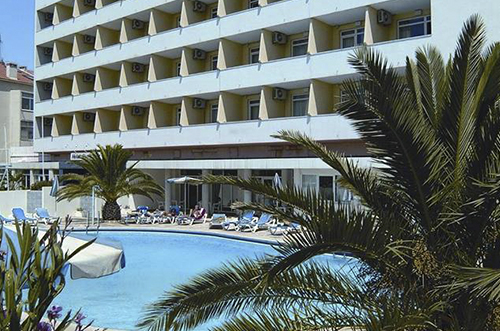 SPECIAL ROOM RATES:
Standard Room with breakfast included, subject to availability:
Single: 75€ (garden view) and 90€ (sea view),
Double: 80€ (garden view) and 95€ (sea view)
New deadline for reservations until Sunday,
October 02, 2022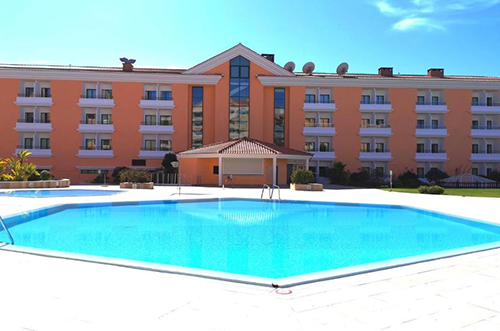 SPECIAL ROOM RATES:
Standard Room with breakfast included, subject to availability:
Deadline for bookings September 16, 2022
OTHER OPTIONS
There are several other hotel options in the area (eg Paço D'Arcos, Estoril) or in the neighboring cities of Cascais and Lisbon, both connected by public transport to Oeiras.
TRANSPORT
The Lisbon International Airport is located about 25 km from Oeiras, and is a journey of 25 minutes by car. Delegates have the following options. (see map)
There are taxi or Uber services at the airport.
Taxi
There are taxi services at the airport. A taxi from the airport to Oeiras costs between € 45 and € 70 depending on the hour (day or night).
Uber - check price
Subway & Train
Take the subway (https://www.metrolisboa.pt/en) at the Airport station (red line) to ALAMEDA station. Change at the ALAMEDA station to the direction of the CAIS DO SODRÉ green line. At the CAIS DO SODRÉ station follow the stairs and the sign for the train station CAIS DO SODRÉ (https://www.cp.pt). Take the train to CASCAIS and exit at OEIRAS. The INIAV is about 10/15 minutes walk from the train station.

You can buy tickets at the counter or on the machine that has menus in several languages. Do not forget to press the receipt key to receive a receipt.
You can also buy the VIVA Travel rechargeable card (VIVA travel card): The price is € 0.50 and you can load with the option "Zapping" which is a prepaid transport ticket that you can use easily and simply in several operators. The amount of the trip you make is deducted from the remaining balance of your card, depending on the rate and conditions of use in each operator. Do not forget to validate your VIVA card / ticket before entering any transportation.
APPROXIMATE PRICES (jully 2022):
Subway ticket: 1.50 € (Valid for unlimited journeys on Carris (bus) and Metro (train) networks, during 60 minutes following the first validation);
Subway ticket with zapping: 1.35 € (Valid for a single journey on the Metro (train) network);
Train ticket from Lisbon to OEIRAS: 1.95 €;
Train ticket with zapping from Lisbon to OEIRAS: 1.90 €;